Used Car Finance In Essex
At Cars Under 3000, we take pride in our commitment to providing exceptional car finance solutions tailored to your needs.

Our dedicated team of finance experts in Essex is always ready to assist you with your enquiry. We understand that securing the right car finance in Essex can be a daunting task, but with our experienced team by your side, you can navigate the options with confidence.

We offer a range of flexible finance packages designed to suit various budgets and preferences.Your satisfaction is our priority, and our team is dedicated to making your car finance experience in Essex smooth and hassle-free.
Apply for Finance
Complete our simple to use online form below and once submitted, we will get back to you as soon as possible.
Why Choose Car Finance With Cars Under 3000?
Car finance allows you to pay for a car over a period of time, rather than all at once. This means you can afford the car you want without having to have the full upfront fee. Here at CarsUnder3000 we pledge to make it as easy as possible to begin this process, so you can get on the road as quick as possible.
How does car finance work?
Car Finance is an umbrella term for various options that enable you to borrow money for buying a car and pay this back over a long period of time, in monthly instalments. The process of how this works can be found below:
If you have decided that car finance is the route you want to take, the first step is to apply for free here at Cars Under 3000. As long as you meet any necessary credit criteria, we can turn to our wide selection of lenders as we look for a car finance option that would fit the criteria you have requested.
2. Get Approved By Our Specialist Lenders
Whilst we can never guarantee that your application will be accepted, with many of our applications, we can then offer multiple car finance deals, perfect for whatever your financial situation or dream car.
Once you have accepted a car finance offer from us here at Cars Under 3000, you can then proceed to choose your dream car from all of our available options, no matter your price range. All of these are road-ready and perfect for you to begin your next journey on the tarmac!
After you have selected your dream car from the huge selection at your fingertips, you will need to complete a number of documents in order for you to get your hands on the car. Once this has been complete, you will be presented with your brand-new set of keys. Once this is complete, you can literally drive away the vehicle.
Cars Under 3000 offer one of the widest range of cars at all different prices across the whole of the UK. Wherever you are and whatever your financial situation, it's a super straightforward process to apply for car finance here at Cars Under 3000.
Well Connected Vehicle Finance
We have relationships with high street lenders and specialist motoring finance houses too, that is why we have helped hundreds of customers secure the best finance deal for their budget.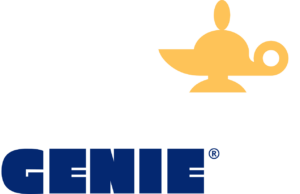 Freqently asked Questions
Car finance can be a confusing world of jargon and terms and conditions, so here are a few questions to help navigate what can be a confusing area!
Which car finance is right for you?
The best car finance option for you is all dependant on your financial situation, the car you want and what you can afford to pay back on a monthly basis.
However, when you apply with us, you can let us know all of the information that would make car finance right for you, so we can suggest various options that you can explore further.
Many people will choose between the two main options- Hire Purchase (HP) and Personal Contract Purchase (PCP), as these are two of the most popular options within car finance.
What is Hire Purchase (HP)?
With a HP deal, you as the borrower, will repay the loan in monthly instalments over a set period specified in the terms and conditions of the loan when you take this out. As this loan period is completed, you then automatically become the owner of the car. 
HP will often be the most cost-effective option, as it doesn't include any additional charges or fees on yourself, the borrower, who also have the option to pay off the agreement earlier in a lump sum.
What is Personal Contract Purchase (PCP)?
As with the HP option, PCP would see the borrower pay fixed payments on a monthly basis over the course of the loan period.
The big difference between HP and PCP however, is that with the PCP route of car finance, the car won't automatically become yours at the end of the agreement.
At this point, it will instead be your decision on whether you acquire the car permanently or not through a one-off final payment. If you choose not to do this, you can either exchange or return the vehicle.
What kinds of vehicles can I buy?
We have a wide range of cars available across all different brands such as Nissan, Ford, BMW, Mercedes-Benz and Audi.
Looking for a car you cant find on our website? Get in touch! We can also source a specific car model to suit whatever you are looking for.
Can I get finance if I have a bad credit history?
If you are in this situation, we can't guarantee that you will be approved here at Cars Under 3000, however, our specialist lenders work tirelessly to find a solution whatever your credit situation.